28
Come paint with us!
Fundraiser 3:00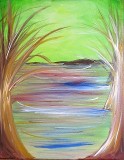 NO Discounts
__________________
Paint Your Pet Is Back!

6:30 pm
Must submit photo of your animal by e-mail 2 weeks in advance to be pre-sketched...NO DISCOUNTS
Tonight is 40.00 a person
No Discounts
A 10.00 Donation from each canvas is donated to the shelter.
_______________________